Bindoctor was established in Nova Scotia in 1999 and is recognized as the #1 market leader in both domestic and commercial bin cleaning and pressure washing in Canada.
Now that most municipalities in Canada have mandated commercial and residential curbside composting and recycling, each household on average has 3 bins, a compost/organics bin, a garbage bin, and a recycling bin.
A dirty waste bin is probably the single most unhygienic item in any home.  And, it's one of those jobs that all of us know we should do; but rarely, if ever, get around to doing.  
We now manufacture and design our own modular bin cleaning  equipment and systems specifically for the Municipality and bin type you want to service.
Packaged with our website technology and best practices we are offering the most affordable turn key Bin Cleaning Package and/or licensee opportunity on the market. 
Why Bindoctor?
UNIQUE SERVICE THAT WORKS  
LOW OVERHEAD AND HIGH RETURNS

RAPID GROWTH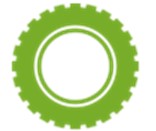 MOBILE BUSINESS  NO STOREFRONT
UNCAPPED POTENTIAL IN AN UNTAPPED MARKET
21 YEARS OF EXPEREINCE
Bin Cleaning Business Opportunity
Showing the single result
Showing the single result